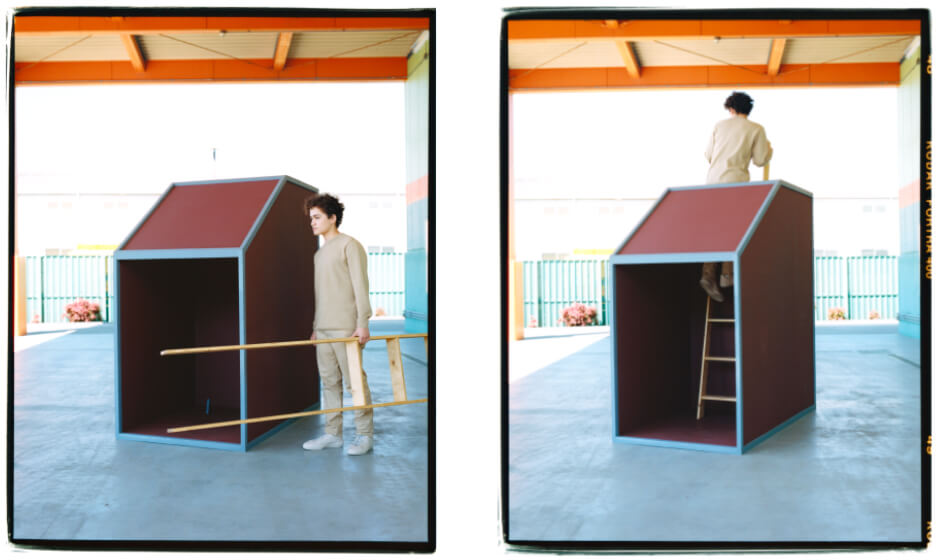 Encounter|Haruka Kogure
編集部に届いた新たな才能
「Encounter=出逢い。」

世界中に存在する、アーティストたちとの巡り合い。
まだ花を咲かせる前の、若きクリエイターたちの才能を披露する場として。
彼らが表現する、瑞々しく、独創的な作品の中から
琴線に触れる作品を編集部がピックアップ。
選び抜かれた、フレッシュな感性に心を委ねて。


A uniquely precious encounter with artists from all over the world.
Like flowers before they bloom; as a platform to exhibit and nurture young talent, Lula JAPAN's editorial team have selected the most vivid and genuine works from artists around the world.
Entrust your heart to this creative and fresh new sensibility.

No.87 "Untitled"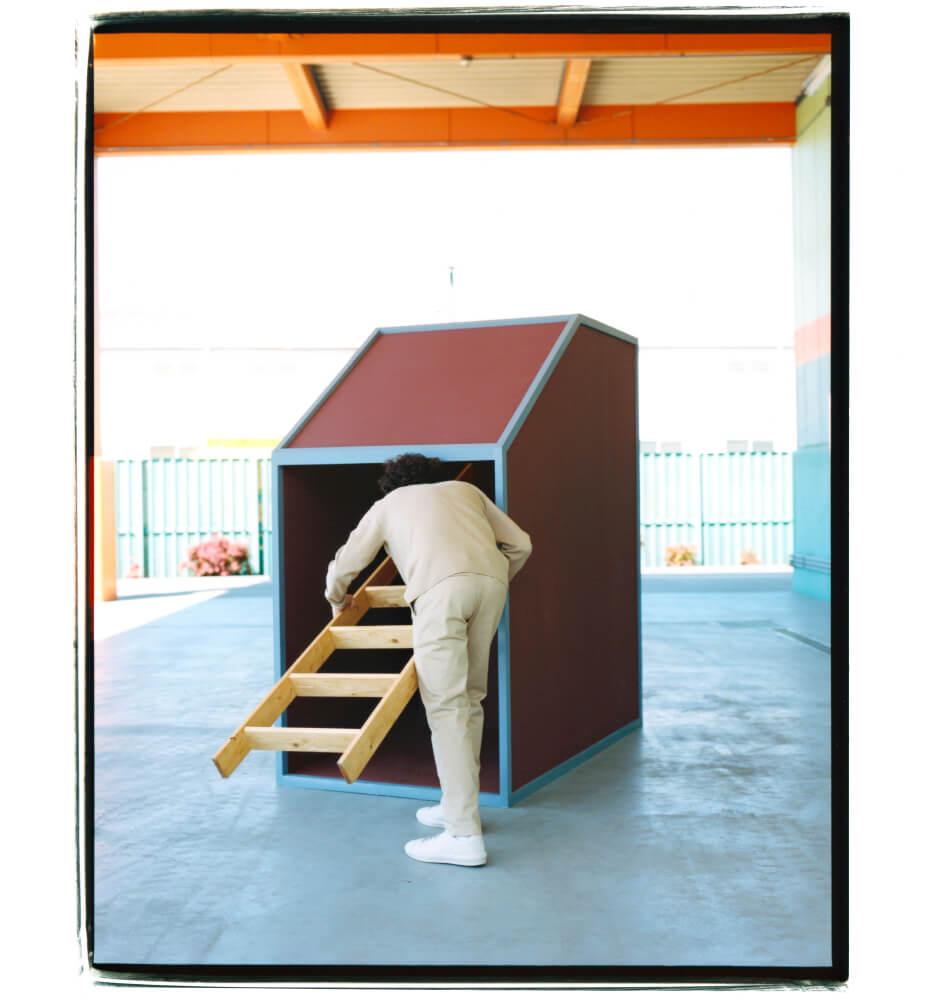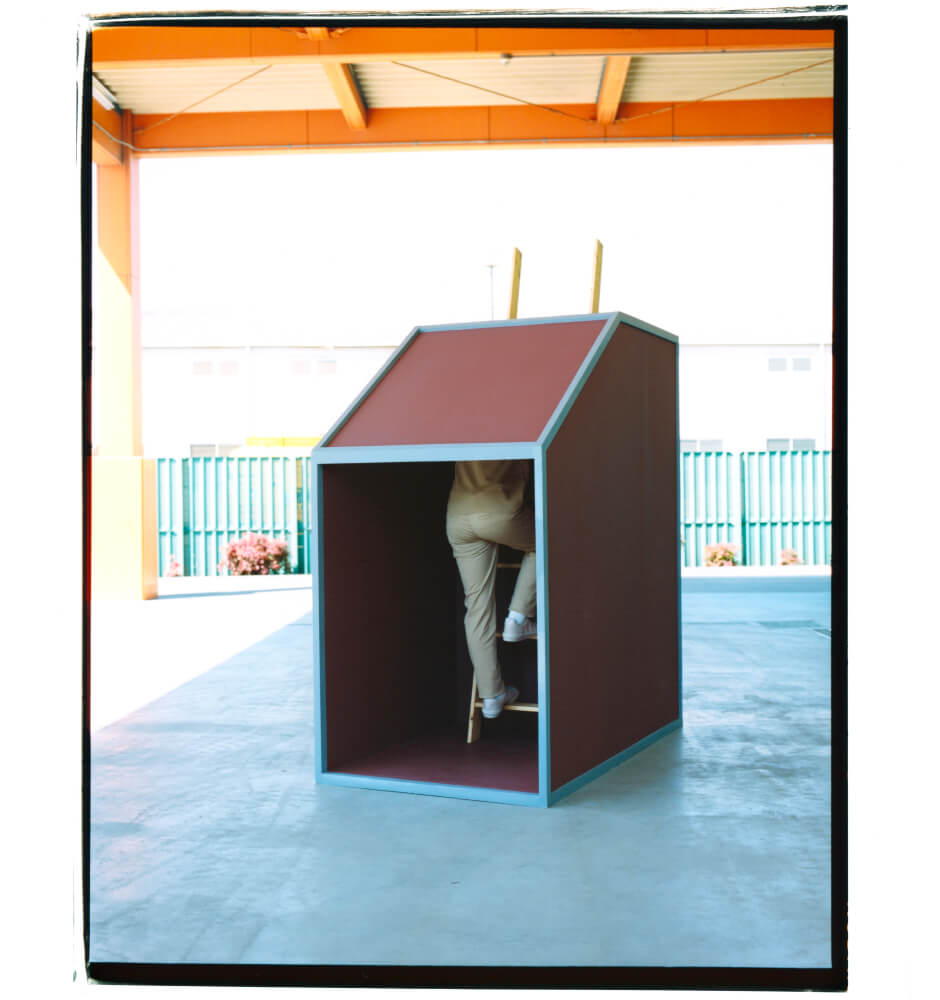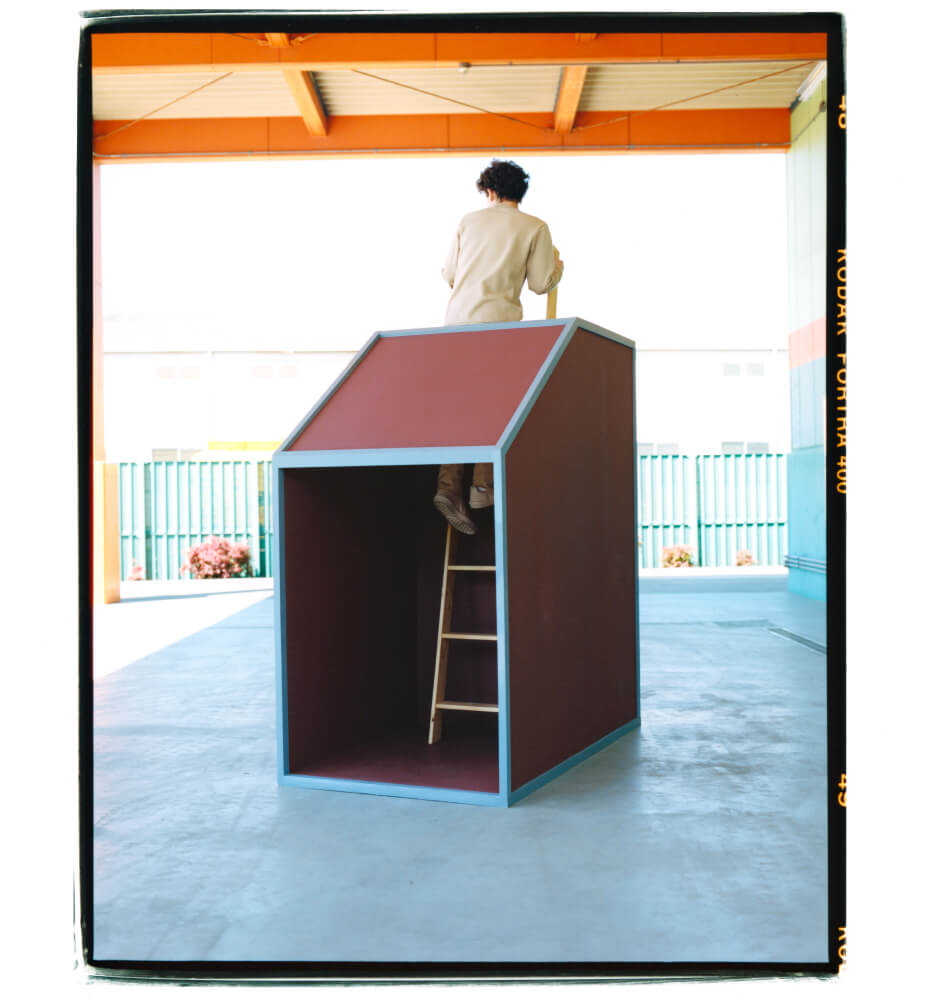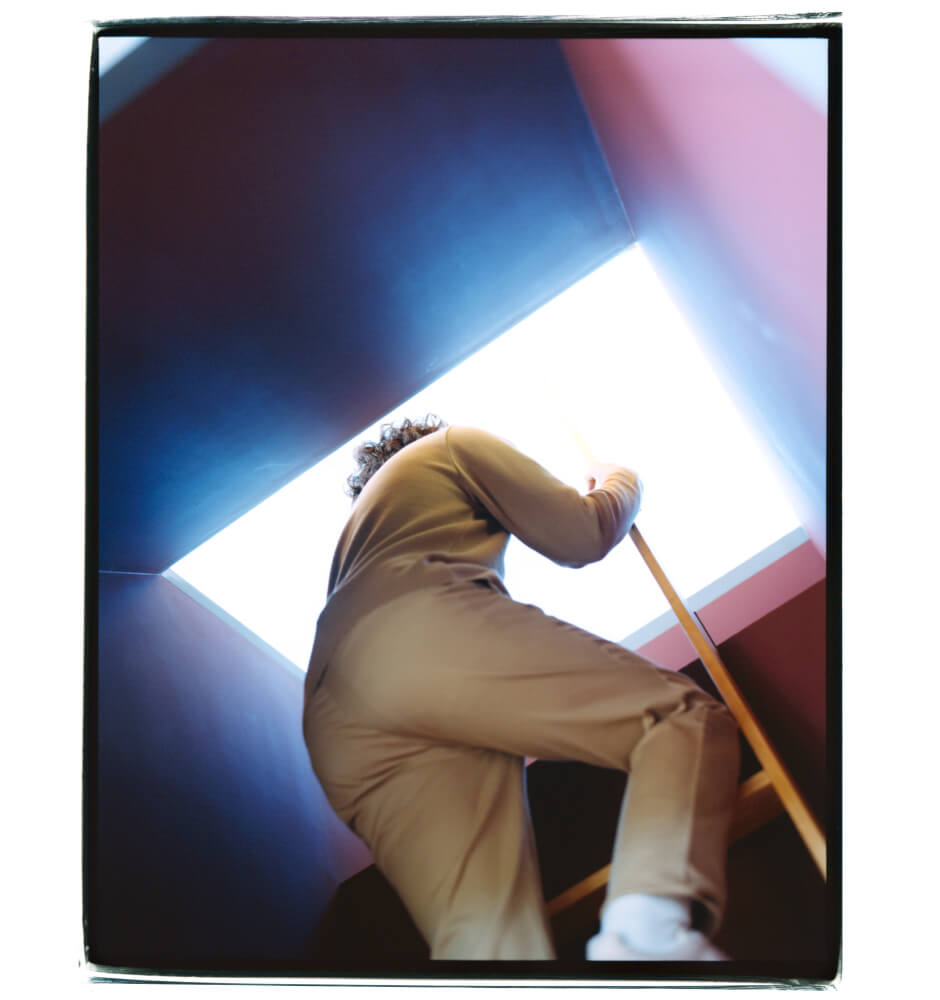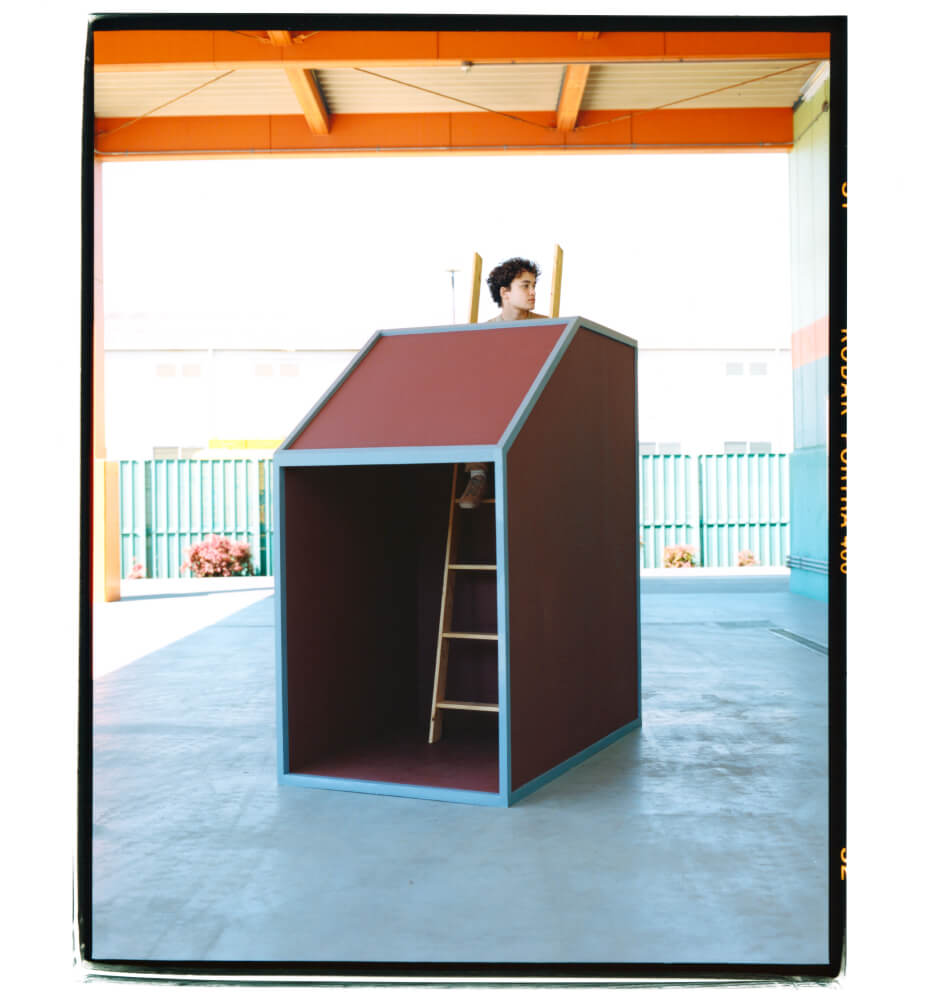 Set Design by Haruka Kogure
Photography by Yuto Kudo
Styling by Sumire Hayakawa
Hair & Make up by Narumi Tsukuba

Haruka Kogure/Artist (Tokyo based)

「Untitled (無題) 」
この作品は、「梯子」がもたらす空間体験を強く感じるための小屋、及び、装置のようなものです。

梯子は家具以上、そして建築以下の特異なスケール感を持ち、また、個人単位でしか使用することができないため、限りなくパーソナルな空間体験を与える昇降道具。
身体に負荷をかけ登ることによってそれ以前とは異なる場所に到達することができ、そして地面から高所へ行くまでの過程は、他の誰とも同地点・同時間に共有することができません。

これらの特徴を表現するべく装置としての小屋の制作を行い、1人の少年がその体験をしていく様子を写真に記録しました。

"UNTITLED" is a hut(equipment)that gives you a strong sense of the space experience "ladder" brings.

A ladder is a lifting tool that gives you an infinitely personal space experience because it has a unique sense of scale that is more than furniture and less than architecture and can be used only on an individual basis.
You can reach a different place than before by placing a load on your body, and the process of climbing up from the ground to a high place cannot be shared with anyone else at the same time.

I made this hut to show these characteristics and photographed that a boy tries to feel that experience.

Endplaydevice / Haruka Kogure:
多摩美術大学美術学部環境デザイン学科卒業後、木工・金属溶接を中心とした作法で立体物を制作。
現在はさまざまなマガジンへの美術制作・提供の他、ディスプレイ業務等を行う。
www.instagram.com/endplaydevice

Graduated from Tama Art University and studied environmental design and fine arts.
Creating three-dimensional objects by a method centered on woodworking and metal welding.
Also does art production, provision to various media, and performs display work.

RELATED ARTICLES:
編集部に届いた新たな才能

Encounter|Patricia Narbón
lulamag.jp/encounter/fashion/patricia-narbon/2020

Encounter|Beatriz Conca
lulamag.jp/encounter/fashion/beatriz-conca/2020

Encounter|Maki Maruko
lulamag.jp/encounter/fashion/maki-maruko/2020

Encounter|Lara Alegre
lulamag.jp/encounter/fashion/lara-alegre/2020

Encounter|Edu García
lulamag.jp/encounter/fashion/edu-garcia/2020