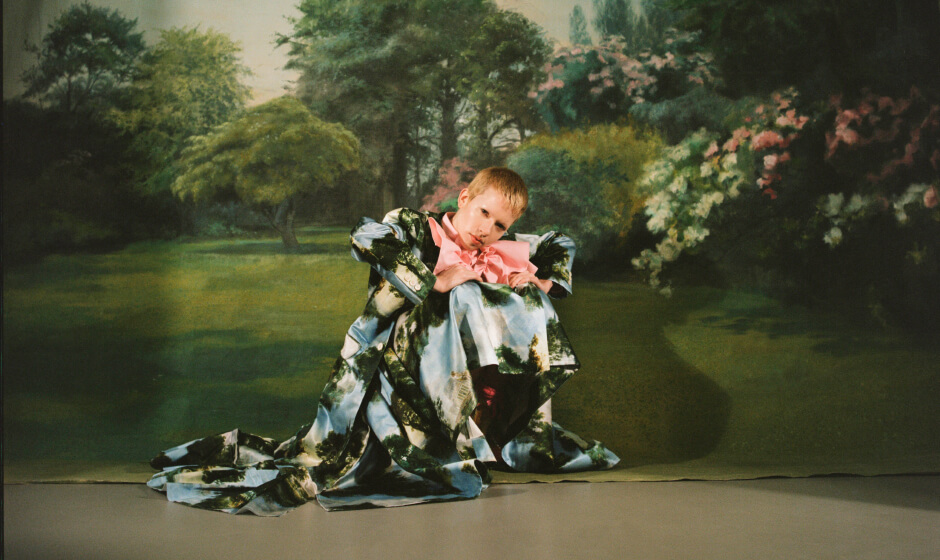 【SPECIAL】Another Story by Bex Day
最新号の裏側を紐解く
Lula JAPAN issue 12で撮影してくれた、フォトグラファーを紹介するスペシャル企画。
フォトグラファーたちのパーソナルな面、また、
今号のストーリーを別サイドからのぞき込むようにその魅力を解き明かす。

第4回目は、巻頭でまるで絵空事のような視覚的な錯覚をユーモラスに写し出したBex Dayにインタビュー。

彼女が思い浮かべる「空色」。
瑞々しい未公開ヴィジュアルとともに堪能して。

Interview No.4:Bex Day
from Fashion Story "castles in the air"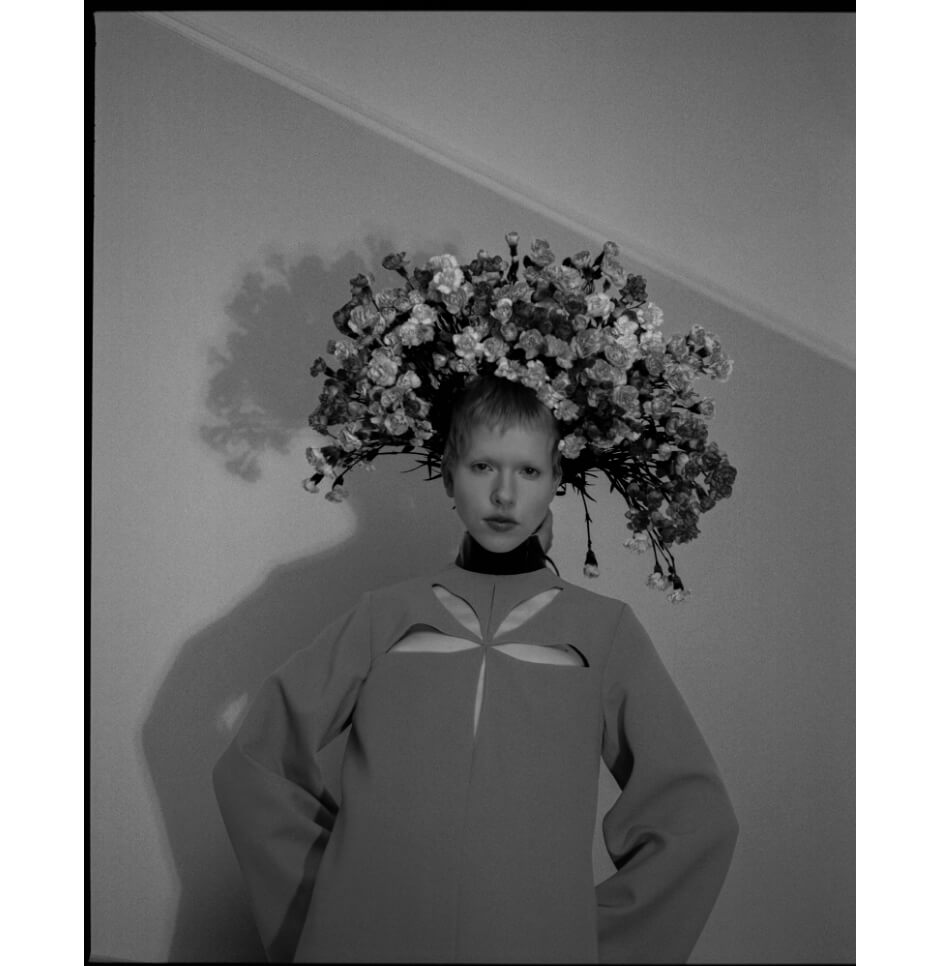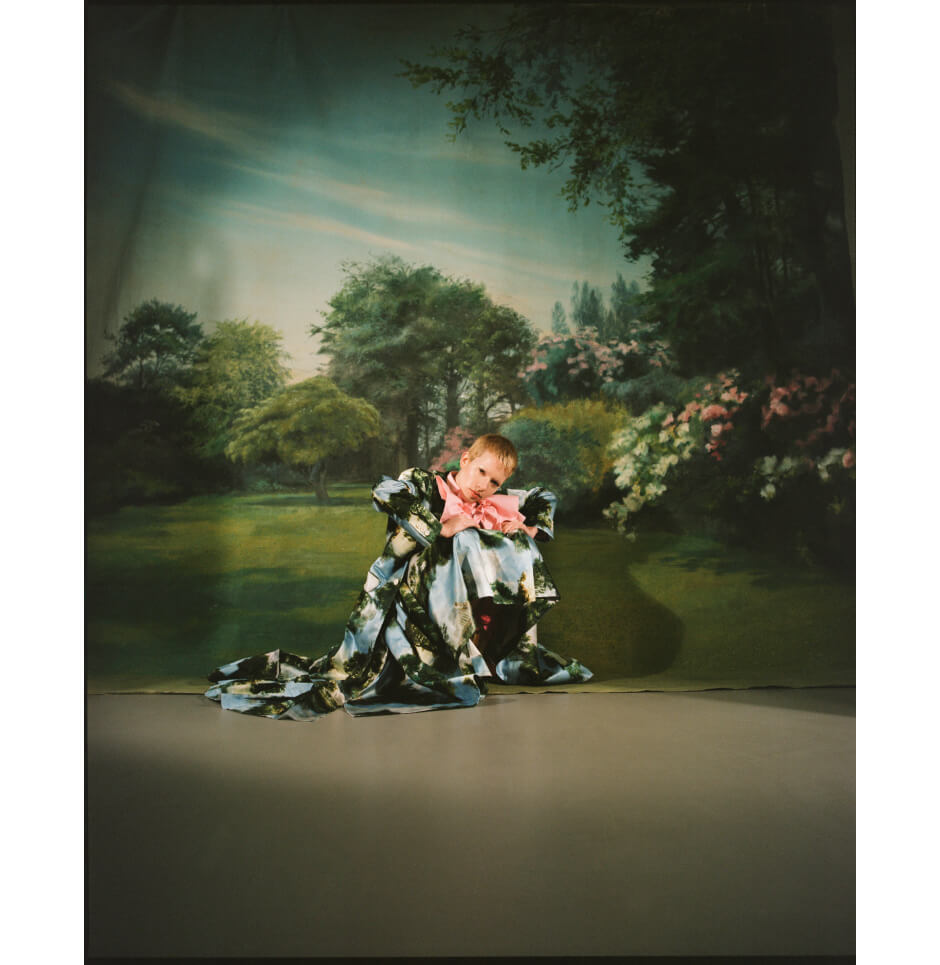 Q. issue 12のテーマ「空色」から何を連想しますか。

A. 私は空色と聞くと、田舎の祖母が所有していた物置き小屋を思い出します。
祖母は、私と私の友達にその小屋をペイントさせてくれて、私たちは空色を選び、同じような形をした雲を至るところに描きました。

この色は穏やかで魅惑的、そしてとても美しい色だと思います。
私はきっと、いつまでもその小屋のことを忘れないでしょう。

What does the "sora-iro" color reminds you of?

Sora-iro reminds me of the garden shed in my hometown in the countryside that belonged to my grandma – she let me and my friend paint it when we were younger, so we chose the colour sky blue and painted patterned identical clouds everywhere.

There's something calming, enchanting and beautiful about this colour, I'll definitely remember this shed for the rest of my life.

Photography by Bex Day
Styling by Mana Yamamoto
Hair by Asahi Sano at Caren
Make up by Samanta Falcone
Model by Suzi Leenaars at REBEL Management
Set Design by Amelia Stevens
Casting by Lyly Bui

Bex Day:
ロンドンを拠点に、Vogue ItaliaやTwin Magazine、Puss Puss Magazineなどといったファッション誌で活躍をする女性フォトグラファー。
人間性や社会性に主眼を置き、フィルムカメラを通じてユーモアに満ちたコンセプチュアルな世界を描く。
最近では、外出が制限された生活の中でセルフポートレート写真を撮り溜めた「Seesaw」プロジェクトを発表。
www.bexday.com

A female photographer based in London and works for fashion magazine such as Vogue Italia, Twin Magazine or Puss Puss Magazine.
She focuses on humanity and society, and express the humorous worldview thought original approach.
Recently she has released new ongoing project titled "Seesaw" which is based on self-portrait in light to the current pandemic.

MAGAZINE HOUSE MOOK Lula JAPAN issue 12

全国書店、コンビニエンスストア、CDショップにて発売中

PRICE:¥1,400


MORE DETAILS:
lulamag.jp/fashion/art-and-culture/beauty/lulajapan-issue12/2020ss/sora-iro

SUBSCRIPTION:
fujisan.co.jp/pc/lulamag


RELATED ARTICLES:
【SPECIAL】最新号の裏側を紐解く

Another Story by Boe Marion
lulamag.jp/fashion/another-side/lula-japan-issue-12/boe-marion

Another Story by Roni Ahn
lulamag.jp/fashion/another-side/lula-japan-issue-12/roni-ahn

Another Story by Ina Lekiewicz
lulamag.jp/fashion/another-side/lula-japan-issue-12/ina-lekiewicz