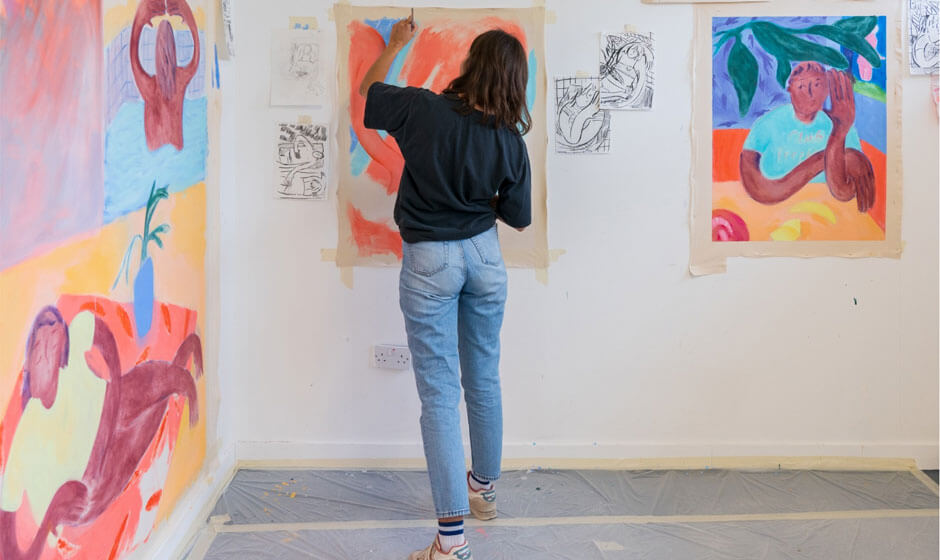 Inside of You|Coline Marotta
クリエイターが語る「空色」から連想するもの
Top Photo:photocredit ALEX HARRISON

編集部がピックアップする、今をときめくクリエイターにissue 12のテーマである「空色」から連想されるものを問う、インタビュー企画「Inside of you」。
新進気鋭のクリエイターが語る、それぞれが「空色」から想起するストーリーとは。
テーマにリンクした、作品とともにチェックして。

"Inside of you" Further Story…
sora-iro No.8:Coline Marotta/Artist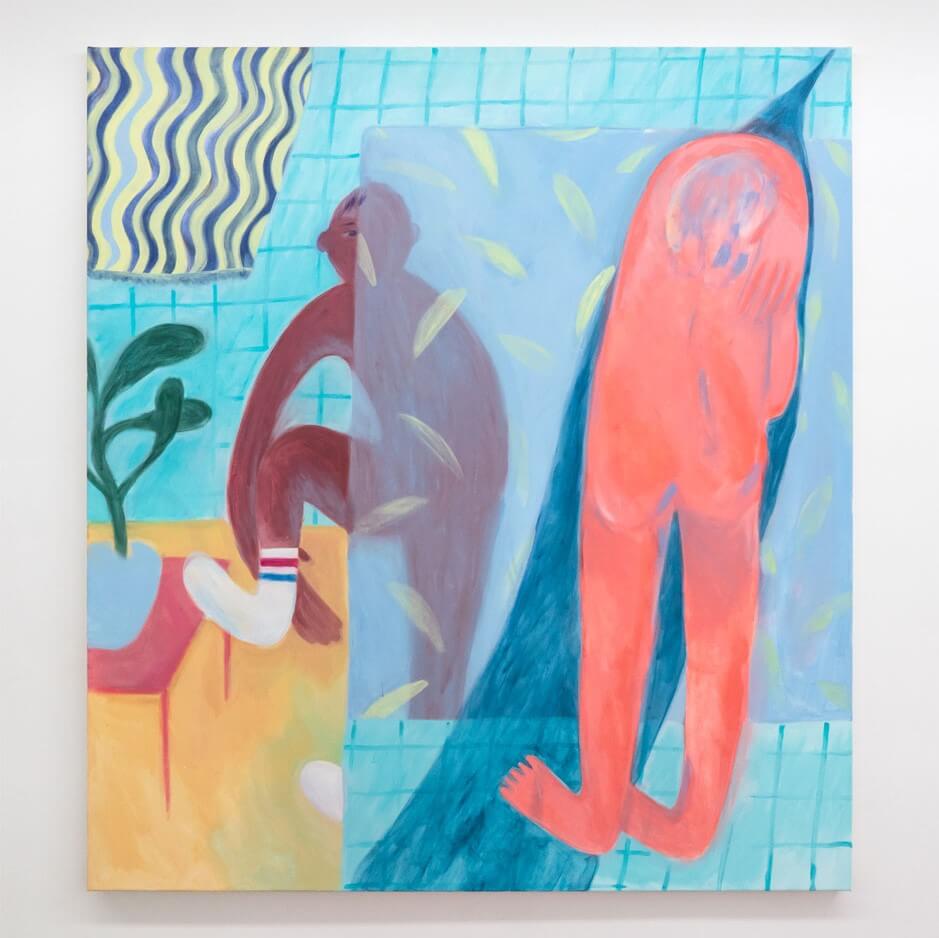 Coline Marotta, Emotionally late (repainting paintings), 2019(Live a little_Public Gallery, photo credit ALEX HARRISON)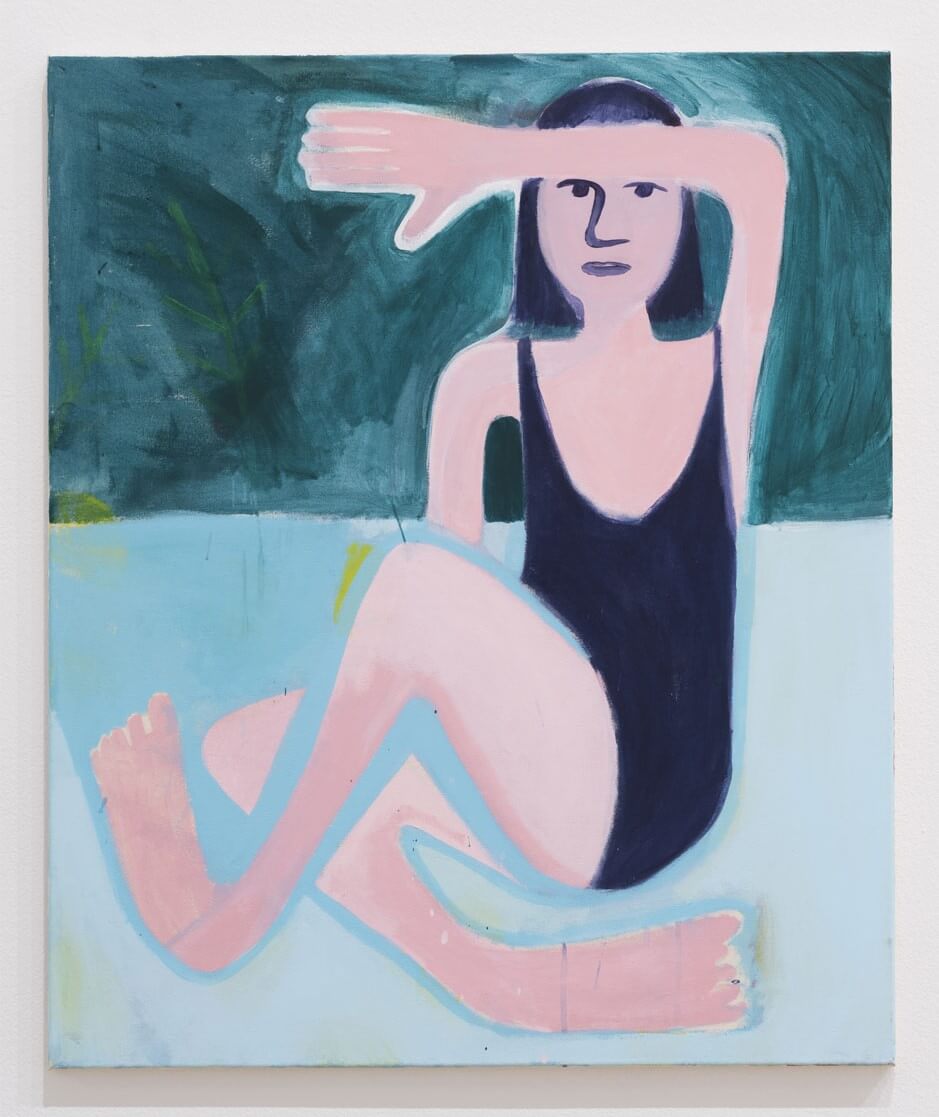 Coline Marotta, I hope I am not too lazy to become a painter (Coline on the beach), 2017(Afgang 2017_Kunsthal Charlottenborg, photo credit DAVID STJERNHOLM)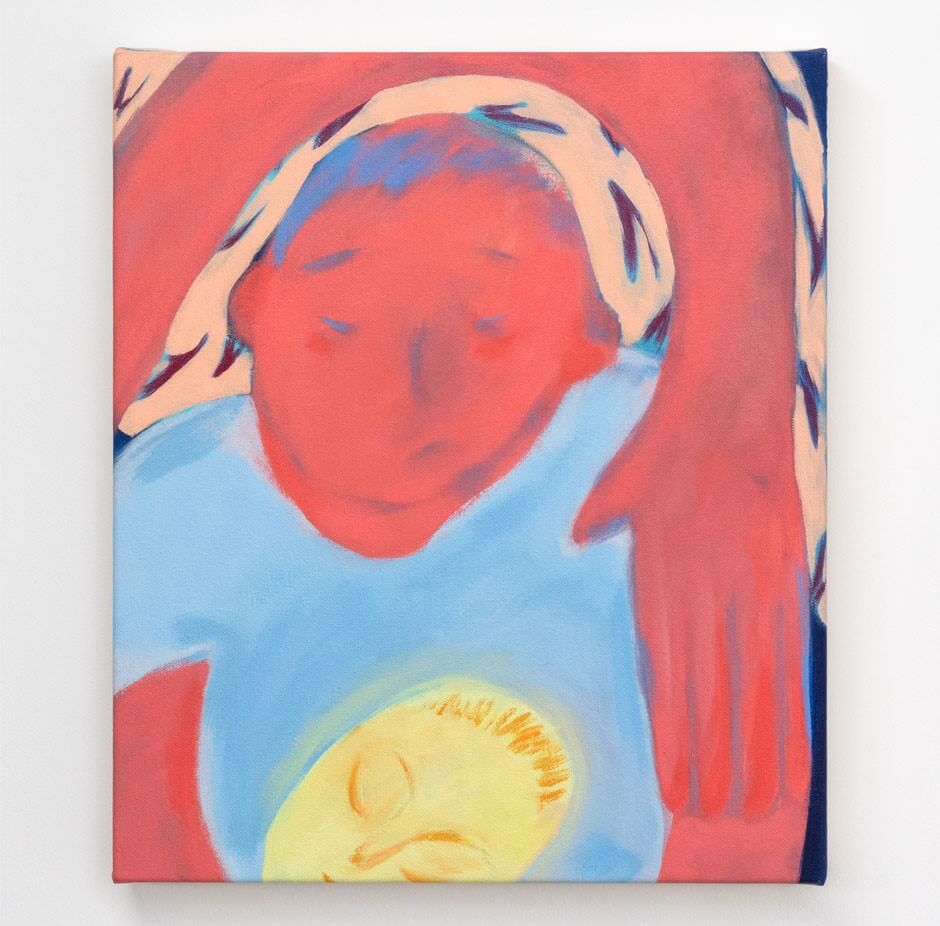 Coline Marotta, Magic Thinking, 2019(Live a little_Public Gallery, photo credit ALEX HARRISON)

「Cyanometer(シアン計)」
空色のことを考えてまず頭に浮かぶのは、18世紀に空の「青さ」を測定するため発明された科学装置、シアン計です。
それは、さまざまな青に染められた小さな正方形の紙がグラデーション状に配置された円で、手に持つと空の色と比較することができます。
私は、この装置とそれが作られた意図をとてもロマンティックな、まるで幻想の世界のことのように感じます。

空色は私の作品の中でも繰り返し現れる色であり、多様な種類や、明度、彩度を有しています。
穏やかさ、落ち着き、そして温かみさえも表現する色調。
私はこの色から我が家のことを、海の中で空を見上げたまま波が私を岸に押し戻すのを待っていた時のことを、Richard DiebenkornやAgnes Martinの作品のことを思い出すのです。

'CYANOMETER'
The first thing that comes to my mind when thinking about the color sora-iro is the cyanometer, a scientific instrument invented in the 18th century to measure the "blueness" of the sky.
It is a circle made of small blue dyed squares of paper arranged as a gradient that you hold in your hand and compare to the color of the sky.
I find this object and its intention extremely poetic, it's like catching an illusion.

Sora-iro is a recurring color in my work, it comes through different forms and intensity. It is peaceful and soothing, calling for warmer tones.
It reminds me of home, being in the sea on my back, looking at the sky and waiting for the waves to bring me back to the shore.
It reminds me of Richard Diebenkorn' and Agnes Martin' works.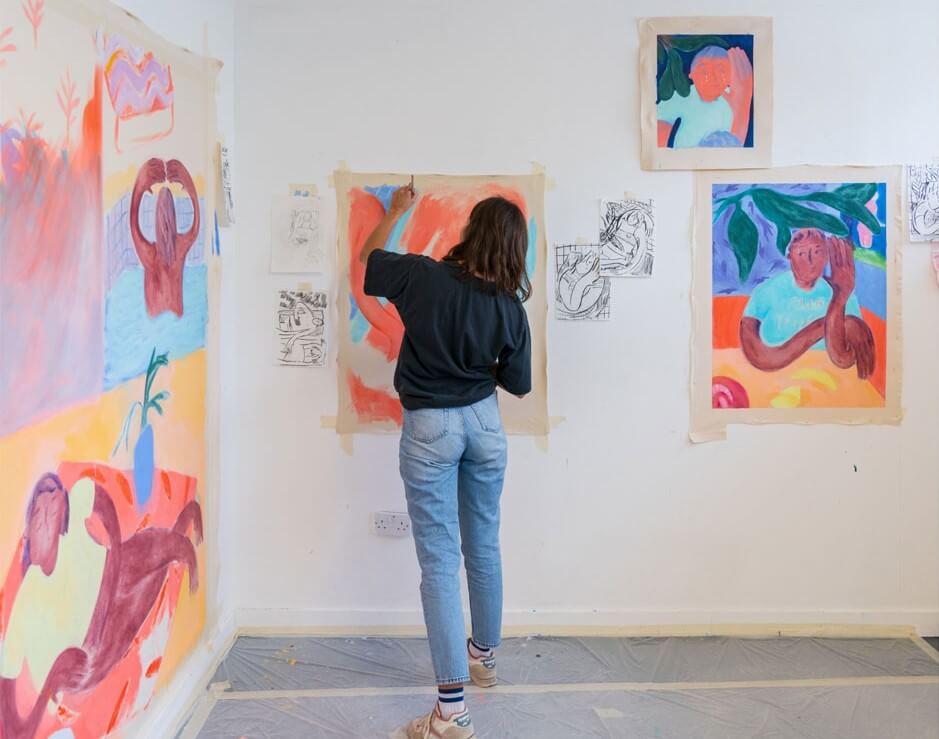 photocredit ALEX HARRISON

Coline Marotta:
フランス出身のアーティスト。
2017年にデンマーク王立美術院でMFA(美術学修士)を取得し、現在はデンマークのコペンハーゲンを拠点に活動中。
日常的な活動を軸に構成された物語がベースとなった彼女の作品は、物思いに沈むような、特別な美しさを湛えている。
colinemarotta.com

Artist from French. Received her MFA from the Royal Danish Academy of Fine Arts in 2017, she lives and works in Copenhagen, Denmark.
Her narrative based works that are centered around daily activities appear to be in a state of pensive thought and special beauty.





RELATED ARTICLES:
クリエイターが語る、「空色」から連想するもの

Inside of You|Noémie de Bellaigue
lulamag.jp/art-culture/issue-12/inside-of-you/interview/sora-iro/noemie-de-bellaigue/2020

Inside of You|Lars Morell
lulamag.jp/art-culture/issue-12/inside-of-you/interview/sora-iro/lars-morell/2020

Inside of You|Liv Tandrevold Eriksen
lulamag.jp/art-culture/issue-12/inside-of-you/interview/sora-iro/liv-tandrevold-eriksen/2020

Inside of You|Emily Barletta
lulamag.jp/art-culture/issue-12/inside-of-you/interview/sora-iro/emily-barletta/2020

Inside of You|Mattia Balsamini
lulamag.jp/art-culture/issue-12/inside-of-you/interview/sora-iro/mattia-balsamini/2020