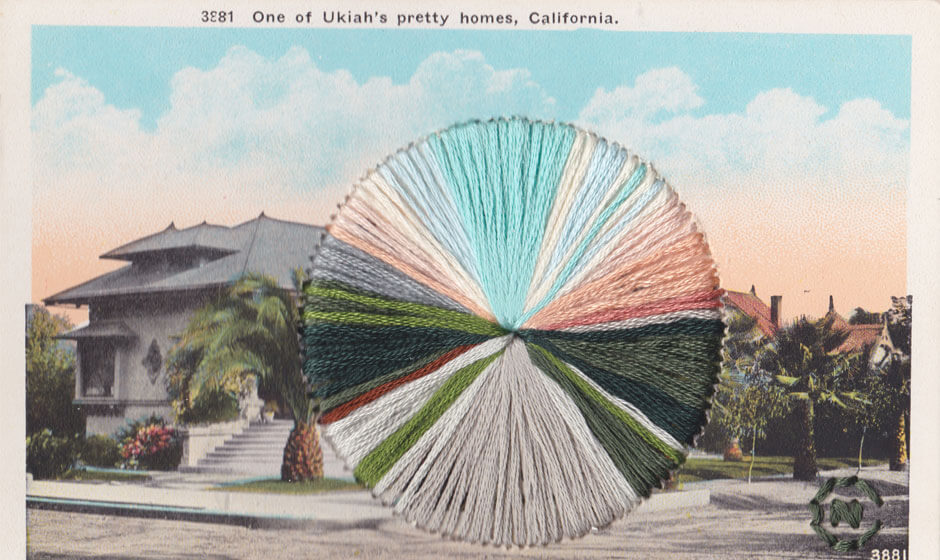 Inside of You|Natalie Ciccoricco
クリエイターが語る「空色」から連想するもの
Top Photo:©Natalie Ciccoricco

編集部がピックアップする、今をときめくクリエイターにissue 12のテーマである「空色」から連想されるものを問う、インタビュー企画「Inside of you」。
新進気鋭のクリエイターが語る、それぞれが「空色」から想起するストーリーとは。
テーマにリンクした、作品とともにチェックして。

"Inside of you" Further Story…
sora-iro No.10:Natalie Ciccoricco/Artist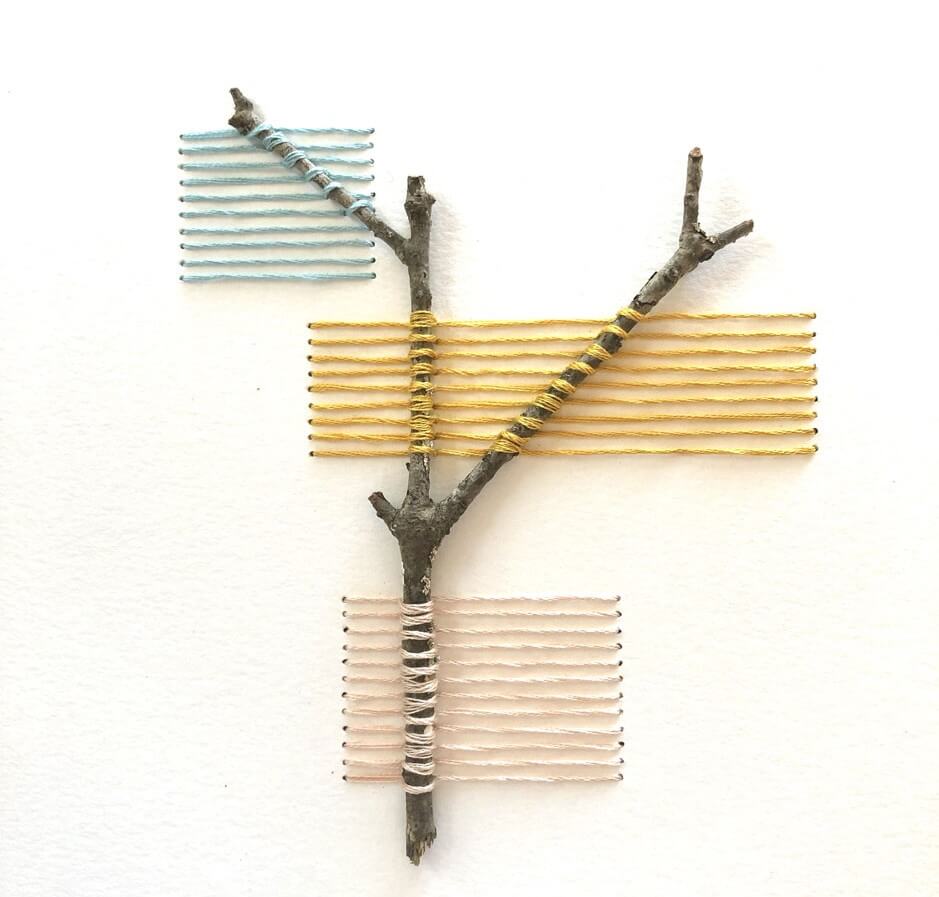 ©Natalie Ciccoricco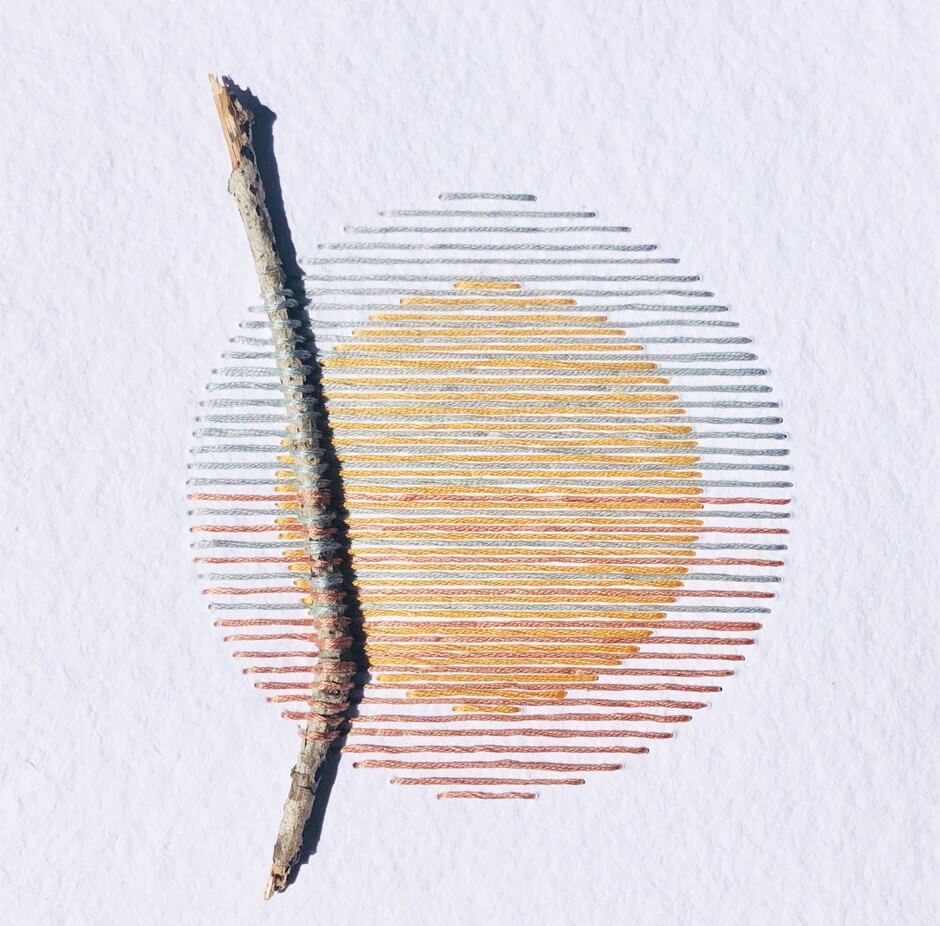 ©Natalie Ciccoricco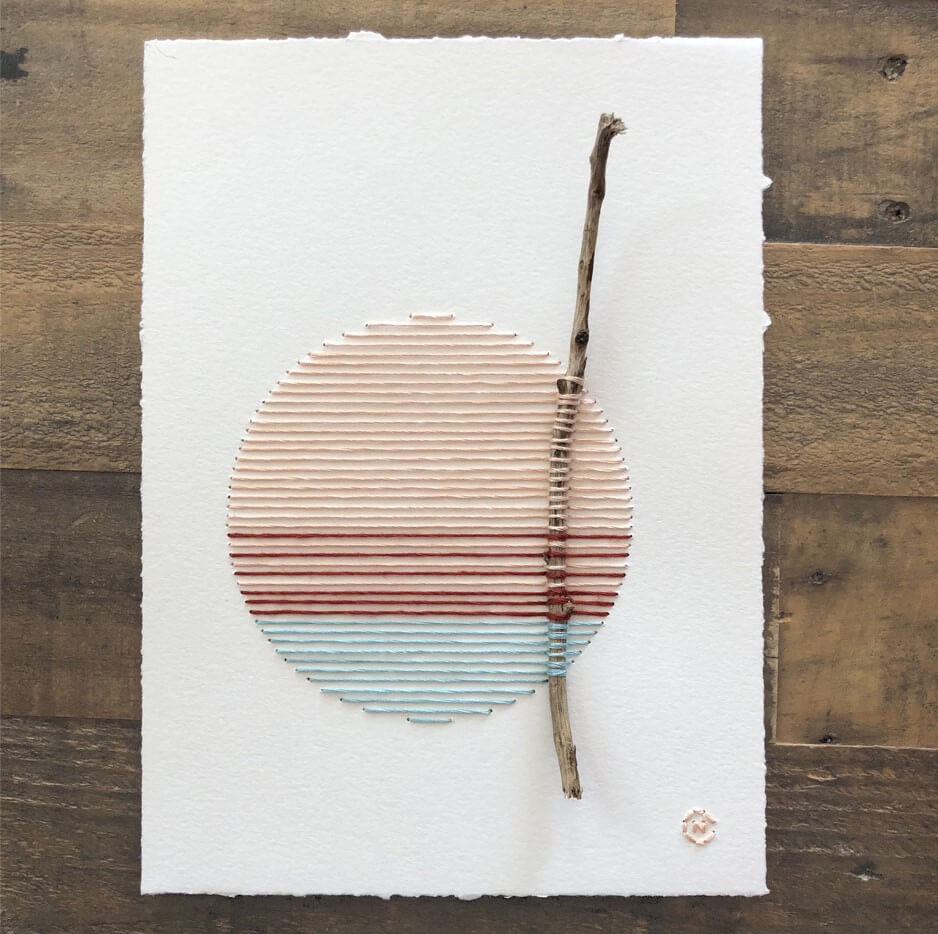 ©Natalie Ciccoricco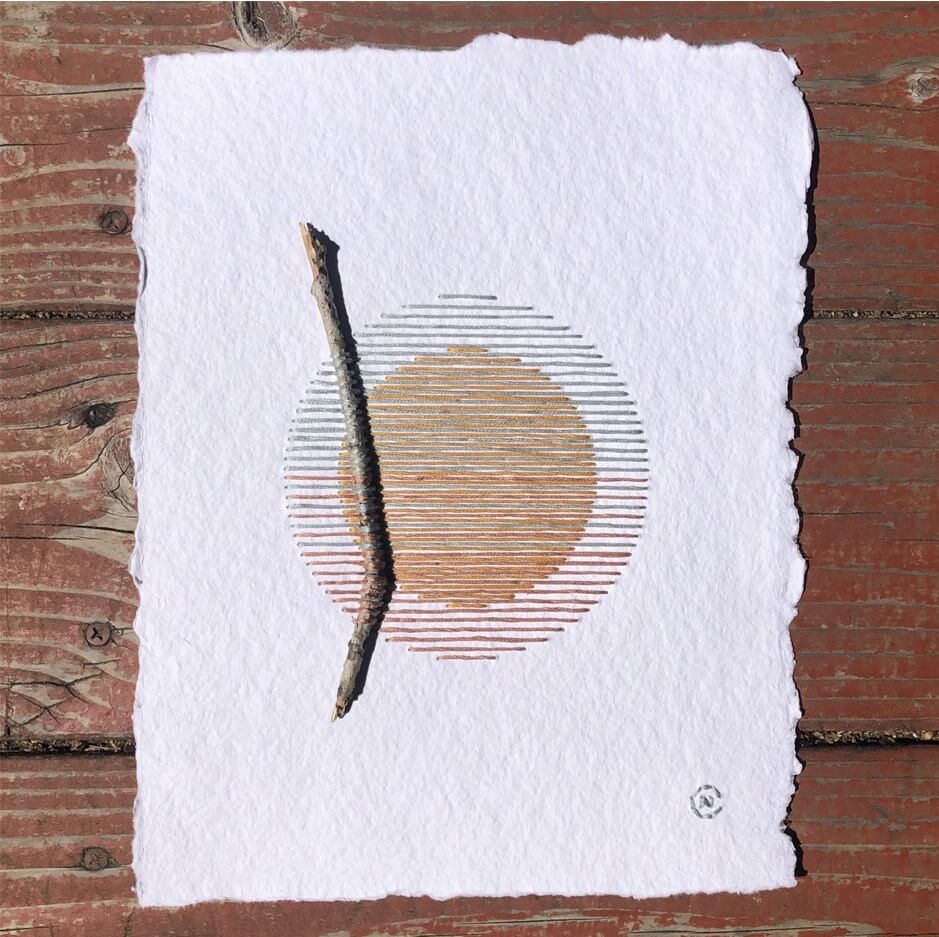 ©Natalie Ciccoricco

「Infinite Freedom(無限の自由)」
私にとって空色は、無限の自由の象徴です。
この巨大な宇宙で私たちはどれほど小さな存在なのか、そしてそのすべてはどのように繋がり合っているのかを思い出させてくれます。
それは、希望と夢の色。
太陽が昇り、空にこの色が見えたならば、生命と可能性に満ちあふれた新たな日が与えられていると分かります。

私の刺繍キットの中で、空色の糸はいつも初めに使い切ってしまいます。
いくらあっても足りない色なのです。

'INFINITE FREEDOM'
The color of the sky symbolizes infinite freedom to me.
It reminds me of how tiny we are in this enormous universe and how everything in it is connected to one another.
It is the color of hope and dreams.
As long as the sun comes up and we see this color in the sky, we know there's yet another day given to us, full of life and possibilities.

Out of all the colors in my embroidery kit, the light blue hues of the sky always seem to run out first.
It's a color I just can't get enough off.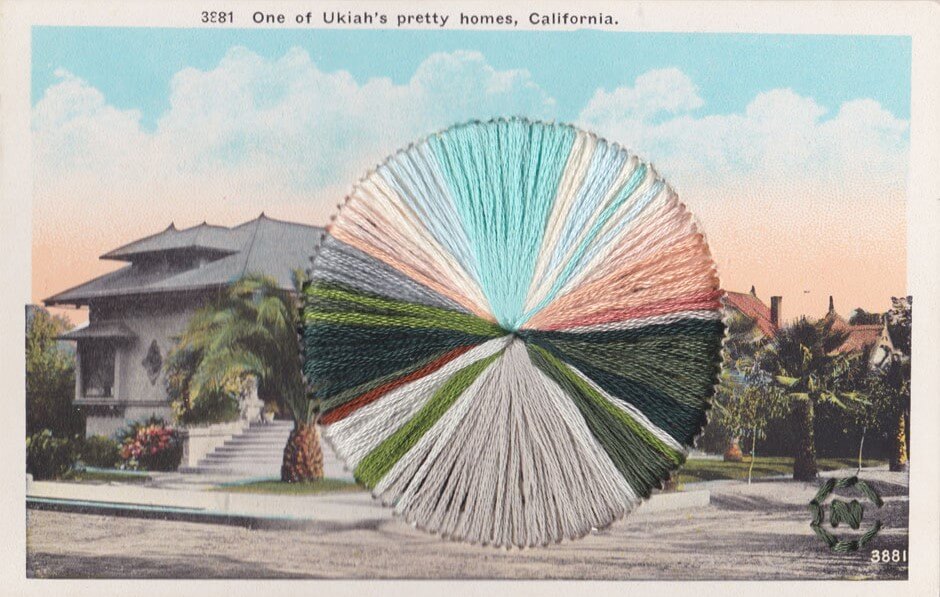 ©Natalie Ciccoricco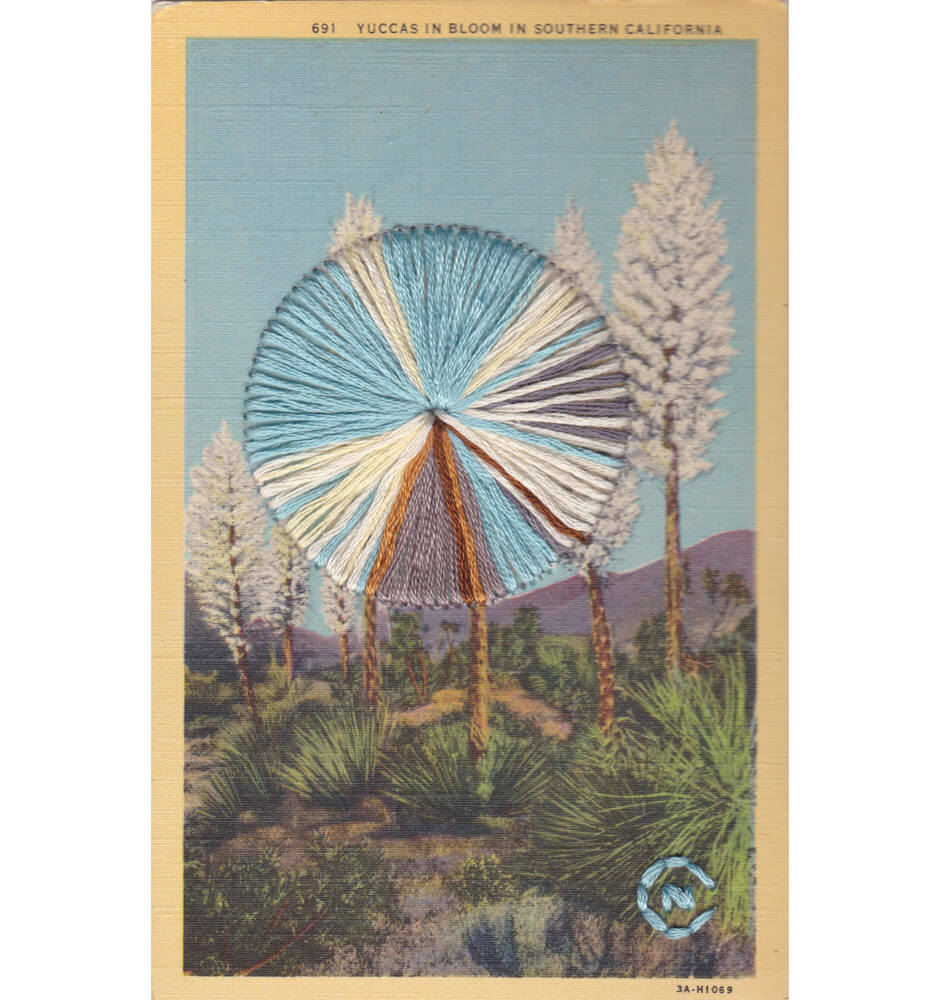 ©Natalie Ciccoricco

Natalie Ciccoricco:
カリフォルニア在住のオランダ人アーティスト。
古本や雑誌、写真、自然物、収集品などに刺繍糸を組み合わせた作品が特徴。
新型コロナウイルスの発生に伴う外出制限の間、自宅の庭やテラス、あるいは自然の中の散歩で見つけた材料を用いた新たなシリーズ「Nesting」を生み出した。
www.mrsciccoricco.com

A Dutch mixed media artist, living in California. Her work is characterized by her use of embroidery thread in combination with other materials such as old books, magazines, photographs, natural objects, and other ephemera.
Her new 'Nesting' series, with materials found in her yard, on the deck or while on nature walks, came to life while she's sheltering in place at home, due to the Covid-19 outbreak.




RELATED ARTICLES:
クリエイターが語る、「空色」から連想するもの

Inside of You|Vasantha Yogananthan
lulamag.jp/art-culture/issue-12/inside-of-you/interview/sora-iro/vasantha-yogananthan/2020

Inside of You|Coline Marotta
lulamag.jp/art-culture/issue-12/inside-of-you/interview/sora-iro/coline-marotta/2020

Inside of You|Noémie de Bellaigue
lulamag.jp/art-culture/issue-12/inside-of-you/interview/sora-iro/noemie-de-bellaigue/2020

Inside of You|Lars Morell
lulamag.jp/art-culture/issue-12/inside-of-you/interview/sora-iro/lars-morell/2020

Inside of You|Liv Tandrevold Eriksen
lulamag.jp/art-culture/issue-12/inside-of-you/interview/sora-iro/liv-tandrevold-eriksen/2020